BRAND NEW HONDA DETECH WIN 130W (127cc) 2023 – RENT AND SALE
BRAND NEW HONDA DETECH WIN 130W (127cc) 2023 – RENT AND SALE AT AZ MOTORBIKES
At AZ Motorbikes, we are thrilled to introduce our popular model, the Detech Win 127cc, also known as the Honda Win. Our brand new 2023 bikes offer exceptional quality and reliability, making it a great choice for exploring Vietnam on two wheels.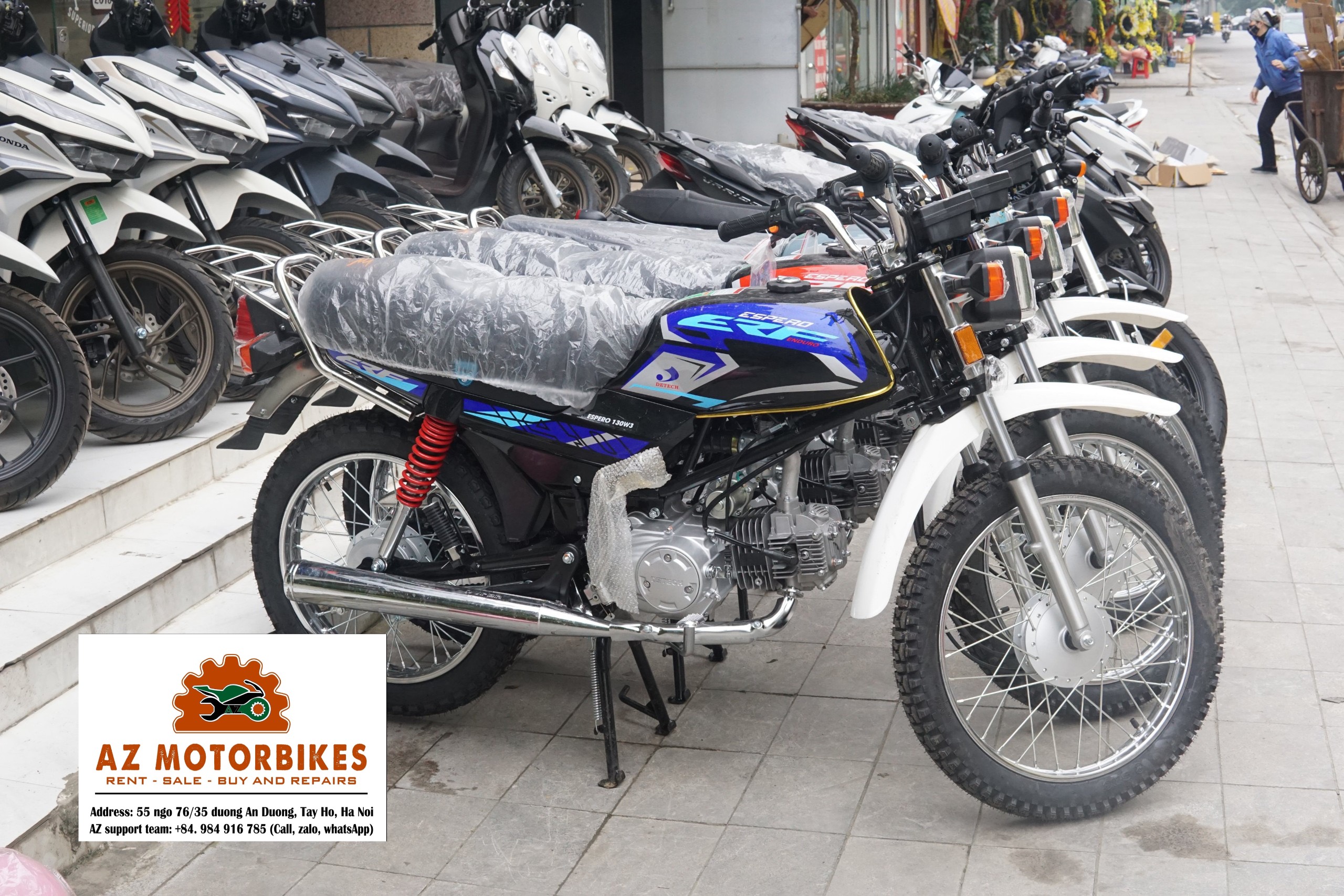 While the Detech Win may not have a significantly higher top speed compared to the 110cc model, its true performance is revealed when conquering mountainous terrain. The Detech brand's reputation for reliability and quality is a top priority for us, and we pride ourselves in offering only the newest models.
Thanks to the Win's popularity, mechanics across Vietnam are well-versed in servicing and repairing these bikes, making travel convenient and stress-free for riders. The Detech Win 127cc is an excellent choice for solo or double riders and can be customized with side racks. Its added power makes it ideal for two-person rides, while the 110cc or 127cc model is suitable for solo adventurers. Whether you're an experienced rider or a newbie, the Win is a great option for a reliable and enjoyable ride.
Come to AZ Motorbikes and explore the best of Vietnam on our brand new 2023 bikes.
Contact us:
WhatsApp; iMessage; Zalo using

+84.984.916.785

Phone:

+84.984.916.785

Email:

manhkien.mba@gmail.com